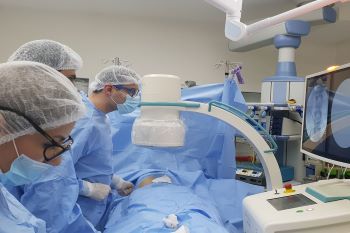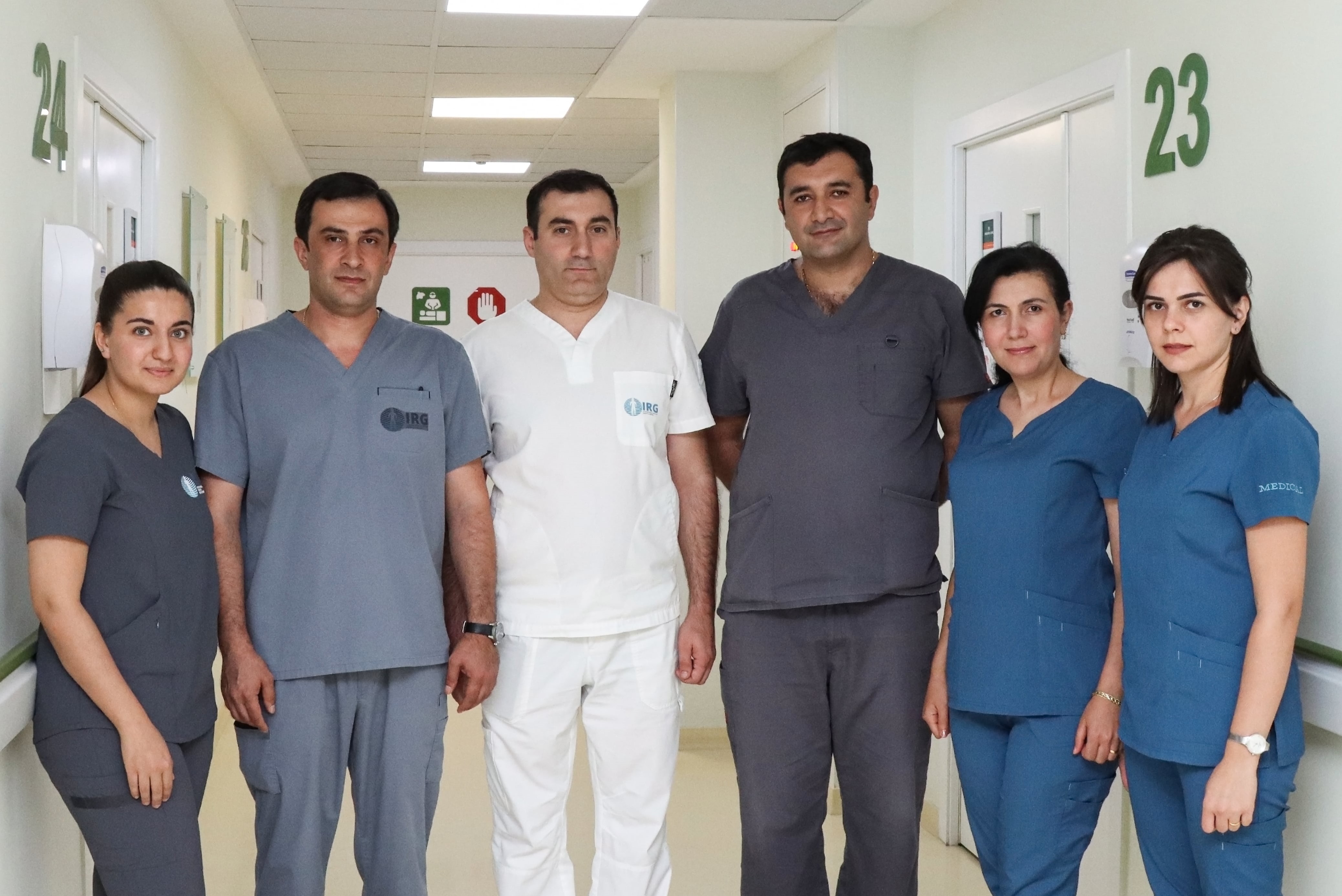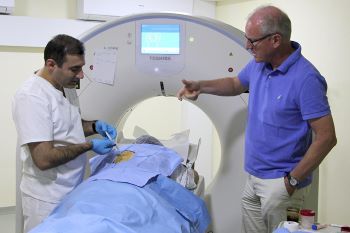 Wigmore Clinic has an interventional radiology department․
Intervetnional radiology is being used widely in the modern world due to its minimal invasiveness and minimal risk for the patients. Compared with traditional surgeries, Interventional Radiology manipulations decrease postoperative recovery days, hospital days.
Under radiological equipment guidance (Ultrasound, CT etc.) interventional radiology department performs following minimal invasive procedures:
Needle biopsy of tumors located in different organs or outsie of organs
Mechanical yellowing treatment with minimal invasive methods
Abscesses and other liquid accumulation drainage from different locations of the body
Malignant tumor destruction using radiofrequency ablation method
Puncture biopsy of thyroid gland knots
Thyroid gland knots treatment with ethanol injection
Department also performs diagnosis and treatment of liver, pancreas, bile duct diseases.
Doctors
Aramayis Galumyan
Interventional Ragiologist
Aramayis Galumyan
Speciality
Interventional Ragiologist
Interventional Ragiologist
Zori Madoyan
Interventional Ragiologist, Surgeon
Zori Madoyan
Speciality
Interventional Ragiologist, Surgeon
Interventional Ragiologist, Surgeon